Amazing Article About NYC Trust & Estate Litigation
NYC Trust & Estate Litigation – Among the key areas of law that our lawyers focus on at Elman Freiberg PLLC is NYC trust & estate litigation. This area of law can encompass a wide range of disputes that relate to both corporate trustees, personal representatives, and beneficiaries. Whether an aspect of a family member's will has been contested or a tax issue has arisen during the probate process, our lawyers have the experience and training necessary to help you resolve the dispute in question.

What New York City Trust and Estate Litigation Involves
Even when a proper estate plan or will has been created, there's always the chance that a dispute can arise once the trustor has passed away. Litigation is possible for every aspect of trust and estate law if the dispute cannot be effectively resolved before the case goes to court. Our lawyers use aggressive yet highly efficient tactics while representing these types of cases, which we believe are key towards solving fiduciary and tax issues regarding trusts and estates. Whether a family member's will is being contested or a federal tax dispute has occurred with your estate, trust and estate litigation can tackle these cases. These litigation services can be retained by families, individuals, nonprofit entities, guardians, and even corporate fiduciaries.
The additional types of disputes surrounding NYC trust and estate law that our lawyers can help you with include:
Estate and probate litigation for any dispute that occurs while your estate is going through the probate process

Breach of buy or sell agreements

Disputes that center around charitable foundations or trusts

The removal of fiduciaries

Disputes that occur because of asset or business valuations

Disputes involving a power of attorney

A claim pertaining to undue influence, which can occur when an individual exerts high amounts of influence on another person for financial gain

State and federal tax disputes, which can include issues with transfer taxes, estate taxes, or gifts

Claims that indicate a breach of fiduciary duty

Standard trust disputes, which can include anything from fraud to claims that the trustor was not of a sound mind when crafting the trust

NYC trust and estate litigation is a service that casts a wide net, which means that we can help represent your case no matter how large or small. Some of the cases that we've represented over the years have involved disputes amounting to millions of dollars. We understand how emotional and frustrating it can be to have to deal with a trust dispute or an issue with a family member's estate, which is why our lawyers seek to minimize risks, avoid any delays, and reduce the amount of financial and emotional costs that you could be presented with.

How Our Attorneys Can Assist With Your NYC Trust and Estate Litigation Case
In the event that a dispute has arisen regarding a family trust or estate, our NYC trust and estate litigation lawyers will be able to assist you in every facet of your case. No matter what kind of dispute has occurred, cases that involve trust and estate litigation can be very complex. Many of the cases that we handle in this area of law involve procedural and ethical concerns as well as issues with state and federal taxes, which is why you'll want to obtain representation from lawyers such as ours who have experience in handling all of these matters.
Before your case goes to court, our lawyers will provide you with counsel and advice that will keep you informed about your legal options while also helping you understand every aspect of litigation, which includes the initial investigation, eventual pleadings, and discovery phase. Because of how complex these cases invariably are, our lawyers here at Elman Freiberg PLLC have experience with other areas of law that include bankruptcy, real estate, securities, estate planning, corporate, and civil law. In the event that your case must go to court, our litigators are among the best in New York. Call us today at (646) 780-8100 to learn more about how we can help you resolve your case.
Now that you know more about NYC trust and estate litigation, you should contact our experienced attorneys at (646) 780-8100. Whether an element of the probate process has been contested or there has been a breach of fiduciary duty, our lawyers can help you navigate the extensive legal process while working to obtain a favorable outcome.
Summary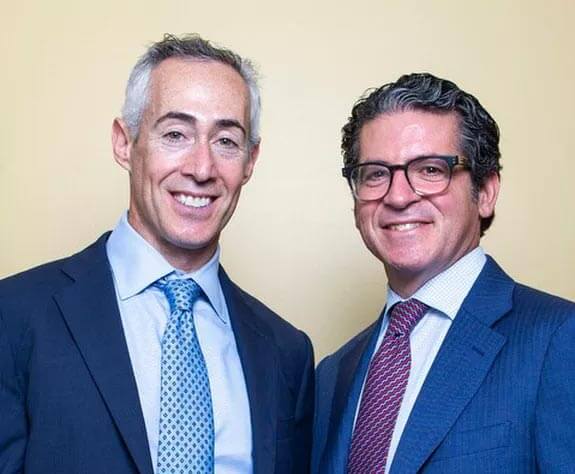 Service Type
NYC Trust & Estate Litigation
Provider Name
Elman Freiberg PLLC
,
450 Fashion Ave #33, New York, NY 10123
,
New York
,
NY
-
10123
,
Telephone No.6467808100
Area
Description
NYC Trust & Estate Litigation for more info just call us now: (646) 780-8100 Elman Freiberg PLLC Legal services call us today: (646) 780-8100