Amazing Article About The Best Attorney in NYC Just Call Us Now: (646) 780-8100
Find the right family law Attorney in NYC
Family law can comprise many topics:
• Domestic violence
• Child custody disputes
• Child support issues
• Alimony
• Divorce
• Visitation
• Child abuse/neglect
• Grandparent rights
• Guardianship laws, and
More…
Other areas our legal team handles are real estate lawsuits/disputes and employment law.
Find the right family law Attorneys in NYC
One problem that seems to remain an issue for single parents is child support. This income is vital for a single mom or dad, as he or she needs to feed and clothe the child(ren). And there will be dental and medical costs. If a parent is not receiving child support, it can cause undue stress, and the child suffers too; financially and emotionally.
According to the National Conference of State Legislatures, child support payments usually total (on average) 40% of revenue for low income custodial families who receive the payments. When the payments are paid on time (and the correct amounts are paid), families and their lifestyles improve.
We Offer the Best Lawyers in NYC
A family law attorney can help you get the child support payments you and your child(ren) should be receiving. If you have used every measure thinkable to get your child support payments on time and the correct amount, to no avail, we offer the best lawyers in NYC. Contact us with any questions or concerns at (646) 780-8100. We respond promptly to all calls.
Find the right family law Attorneys in NYC for Child Support Issues
Our law firm is in NYC at 450 Seventh Avenue, 33rd Fl, New York, NY 10123.
Our lawyers have years of experience handling all types of legal cases; not only domestic law. We handle litigations daily and are noted as one of the Nest Law Firms in NYC.
Another serious issue that continues to happen is domestic violence. The term "domestic violence" is tough to define. It is not limited to just physical threats of violence (or harm). Domestic violence can be mental and verbal as well.
Find the Best Attorney in NYC for Domestic Violence Legal Matters
This type of violence happens more often than people think. Many times, the violence starts during a child support battle. Both state and federal legislature and regulation differs as to how such violence is defined. Family violence and other types of abuse are other ways to describe it. Statistics revealed that one out of every female and one out of every male will encounter some form of domestic violence throughout their lifetime.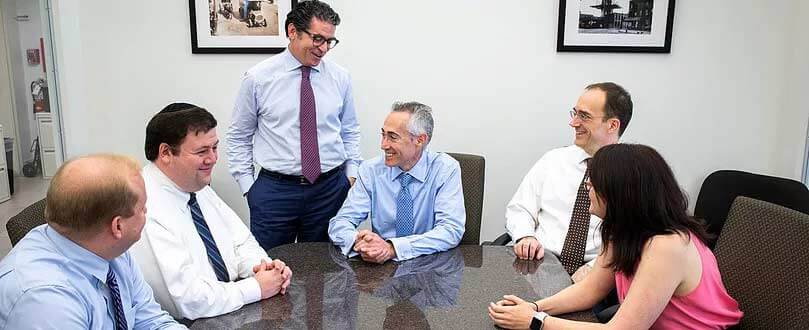 If you or a loved one has been charged with domestic violence, you will want the best defending lawyers and law firms in NYC. These charges are very serious. Without adequate legal assistance, the outcome could be far worse for you or your loved one. We can help you resolve the case in a timely manner and with the best results for you and your loved ones.
Defending your rights is out top priority. Whatever situation you are in, we can help you resolve it. Our law firm has been defending clients for many years; small cases and large cases. If you are in a situation like this, or any other legal matter involving loved ones or court hearings, trials or prosecutions, you can contact us at (646) 780-8100.
Although the divorce rate in New York City has lowered, that does not mean that there are not issues revolving around a lingering/ongoing divorce battle. If you are involved in a messy divorce (or separation) dispute and are unable to find the best solution, you will want to fine the right family lawyers in NYC to handle your case in a timely, respectful manner.
Other situations we frequently see involve real estate and probate, wills, and these are domestic matters we handle as well. Many times, a loved one dies unexpectedly and there either was no will or there was a will. However, there are disputes amongst loved ones, because the will was unclear as to who received what. Or, without a will, there are usually even more disagreements between beneficiaries. Losing a loved one is already emotionally and financially tough enough. Fighting amongst siblings makes the situation even tougher.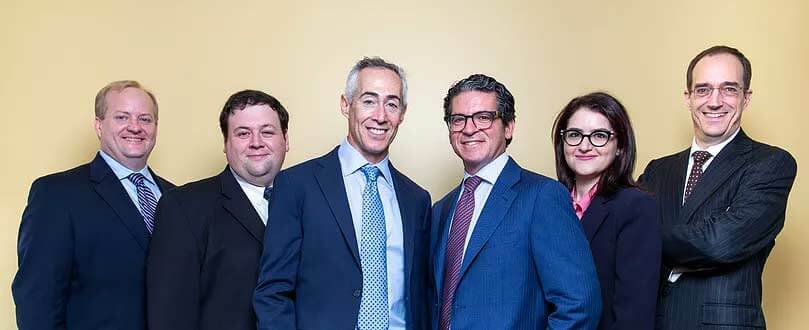 Do You Need an Attorney?
If you are in a domestic real estate dispute that is unresolved, we offer real estate litigation as well. Our legal team is educated and experienced with all aspects regarding wills, trusts, probate court, executor disputes and more. We have served many clients in Ney York City and brought them the top results and gave them their peace of mind and lives back too.
Find the Best Attorney in NYC for Real Estate Litigation
Our law firm is in NYC at 450 Seventh Avenue, 33rd Fl, New York, NY 10123. Or call us @ (646) 780-8100. Each Attorney in NYC (at our law office) specializes in defending each client with the utmost of integrity.
Summary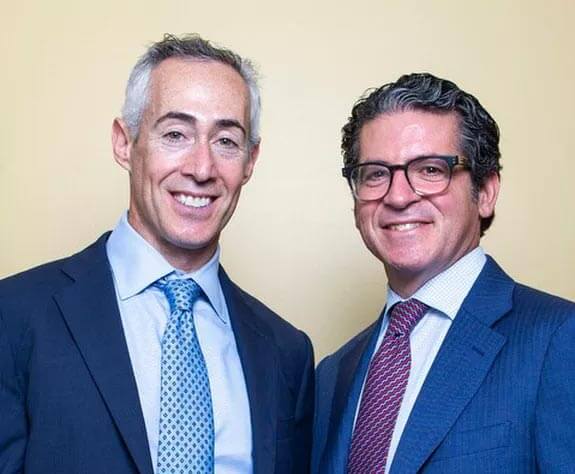 Service Type
Provider Name
Elman Freiberg PLLC
,
450 Fashion Ave #33, New York, NY 10123
,
New York
,
NY
-
10123
,
Telephone No.646780-8100
Area
Description
Attorney in NYC Amazing Article About The Best Attorney in NYC Just Call Us Now: (646) 780-8100 Elman Freiberg PLLC Call Us Now: (646) 780-8100